Obituary of William J. "Buzzy" McClements, Jr.
William J. "Buzzy" McClements, Jr. Of Shadyside on Friday, December 24, 2021, passed away from complications do Agent Orange exposure in Vietnam.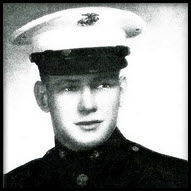 Beloved husband of Nancy Clark McClements; father of William Robert McClements (Renee) and Megan McClements Smith (Mark); grandfather of Lucy and Tatum Smith and Matthew, Samuel and Zachary McClements; son of the late William J. Sr. and Barbara McClements; step-brother of John T. Johnson and Barbara Johnson; brother-in-law of John (David) and Kevin (Lori); uncle to many beautiful nieces and nephews; son-in-law of Marcella Clark.
Bill was a graduate of Liberty Elementary and Peabody High School.
From 1979 to 2001 he was the owner of Bill McClements Optical Company, with offices in Shadyside and O'Hara Township.
Bill was a member of the Emory Methodist Men's Bible Class, which he was able to attend with his father. The class worked outreach to the East Liberty Community. Bill also worked as an adjunct instructor for 13 years at the Western School of Health and Business Careers, teaching contact lens fitting.
While his son and daughter attended Sacred Heart Elementary Grade School, he coached his daughter's softball team: the girls won a Section A Championship and one parish wide championship. Bill also served 2 terms as the Commissioner of baseball and softball at Sacred Heart.
After closing his optical business, Bill went back to taking classes in information Technology. Those classes landed him a one-year appointment to work for the US Geological Survey, where he worked as a Hydrologic Technician, measuring water flow on the Savannah River in Georgia and South Carolina.
Upon graduation from high school in 1964 he joined the United States Marine Corps, graduating from Parris Island South Carolina. His duty stations were Camp Lejeune, North Carolina, Vieques Island Pero Rico, and the Marine barracks in Washington, DC where he participated in ceremonial duties. His final duty station was South Vietnam where he served 1967-1968 with the First Marine Division during the Tet Offensive. He was wounded on February 7th, 1968. Bill obtained the rank of Sgt E5 noncommissioned officer. Personal and unit awards include: Purple Heart, Navy Marine Corps Achievement Medal with Combat V and Combat Action Ribbon, Good Conduct Medal, Presidential Unit Citation Ribbon, National Defense Service Medal, Vietnam Service Medal with 4 Bronze stars, Republic of Vietnam Meritorious Unit Citation, Gallantry Cross with Palm, Vietnam Meritorious Unit Citation with Gallantry Cross with Palm, Republic of Vietnam Campaign Medal, and Rifle Expert and Pistol Sharpshooter.
Bill was a Lifetime Member of the VFW Post 1810 Brentwood and also Lifetime Member of the Disabled American Veterans Pittsburgh Chapter 76.
Bill's happiest days were spent spending time watching football with his wife Nancy.
Friends received at McCabe Bros Inc. Funeral Home, 6214 Walnut Street, Shadyside on Wednesday, 2-4 and 6-8 pm. A religious service will be held in Allegheny Cemetery, Lawrenceville on Thursday at 11 am, followed by full military honors.
In lieu of flowers, the family suggests donations to Wounded Warriors, Marine Corps League Chapter 310, or Animal Rescue League. Condolences may be left at www.mccabebrothers.com
Shadyside Location
Edward G. McCabe – Supervisor
6214 Walnut Street
Pittsburgh, PA 15206
412-661-6282