July 30, 1932 – August 20, 2020
Age 88, on Thursday, August 20, 2020 of West Mifflin, formerly of Brookline.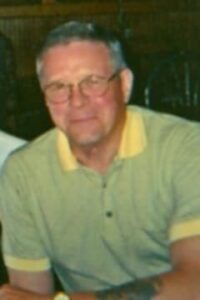 Beloved husband of 36 years to Mary Lou Shorts; loving father of Deborah McGill, Ronald Keith (Amy) Shorts, Jr., Kathleen Moore, Beth Dugan, Donald Shorts and Daniel (Zoey) Shorts; stepfather of Frank Mundy and Daniel (Julia) Mundy; Popeye of Leigh Ann, Cody, Colton, Kasey, Max, Kyle, Jesse, Daniel, Brendan, Zackary, Ryan, Morgan, Connor and the late Patrick and Eric.
Also survived by 7 great-grandchildren.
Ronald served in the U.S. Marine Corps during the Korean War.
He had a long career in the industrial and power industries. Ron will be deeply missed by all who knew him.
Visitation and services will be held privately. Interment will be in the National Cemetery of the Alleghenies with full military honors.
Arrangements entrusted to the John F. Slater Funeral Home, Inc., 412-881-4100, 4201 Brownsville Road, Brentwood 15227.